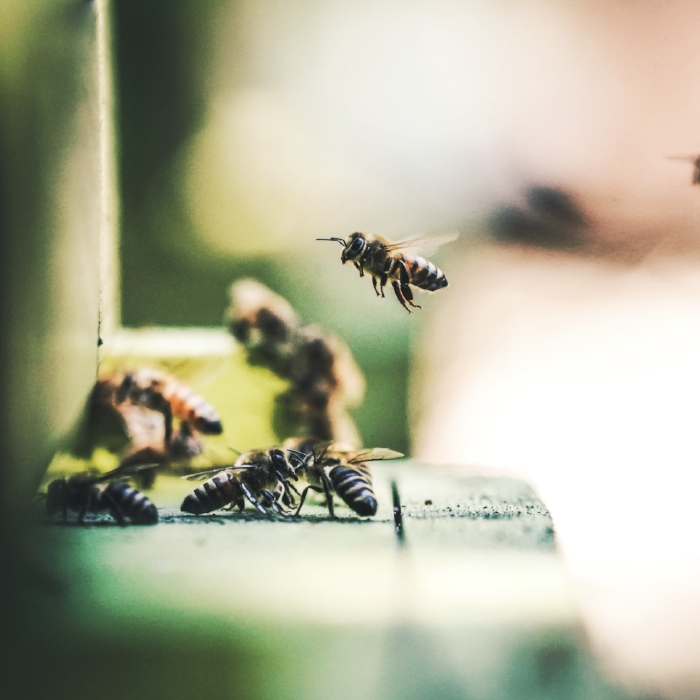 Many of us are more aware than ever of the importance and fragile balance of our eco system. Encouraging birds and insects into your own garden, they in return help look after local wildlife, keeps green spaces thriving and also helps control those garden pests naturally by encouraging predators.
So it doesn't matter if you have a large garden or modest window box we can all make an effort to be more wildlife friendly. In order to encourage birds into the garden, we offer an extensive bird food range including seed mix, peanuts and fat balls, as well as an interesting selection of feeders, nesting boxes and insect houses.
Furthermore we stock Bee Bricks / Pots, Bird Balls and feeders by Green&Blue who are based down in beautiful Cornwall. Contemporary design, beautiful and practical, click on the logo below to find out more.
Nearly every animal has a home of some type. Birds are no different, so help your feathery friends keep safe and also a bit warmer in the winter months with one of our stylish bird houses.
These stylish feeding stations are perfect because they enable you to provide a wide variety of feeds and water to attract different birds. Providing a variety of the right foods for wild-birds is especially important in the winter months. Above all because it will help them to survive the coldest nights and stay healthy, but also because it will attract the widest possible variety of wild bird visitors into your garden.
Birds need high energy foods such as fats and peanuts in cold weather but they also need a constant supply of fresh water for drinking and bathing, which can be difficult to find in prolonged periods of frosty weather. You can hang feeders containing seeds and mealworms from the hooks, mesh peanut feeders which are designed to to prevent choking, fat balls and water drinkers that will provide a constant supply of fresh water.
It's important to keep the feeding station clean and remove uneaten food regularly to prevent disease. Move the feeding stations around the garden occasionally to prevent build-up of mess and disease on the ground below where other birds may feed. For the best results, put food out at the same time each day, the birds will soon learn to time their visits.