Indoor plants can add a touch of natural beauty to any home. As indoor plant specialists, we always aim to have an interesting range in stock, from 'on trend' favourites to large feature specimens for that instant makeover.
Don't worry if your home isn't full of natural light, as we have many plants that love shady corners. Talk to our helpful staff and they will happily recommend what will work best for you. They'll make sure you leave with the correct care instructions, or you can always come back here to double check.
To ensure your plant looks as good as possible, we have a huge range of pots and containers to choose from, including vintage items for a truly unique look.
House plants can change the whole look and feel of a room and have been proven to be mood enhancers - as well as creating a healthier living and working environment. Aesthetically, plants have a natural ability to soften a room and make it feel more welcoming and homely.
Some of our current favourite indoor plants include baby spider plants for window sills, large Fiddle Leaf Fig Trees when you're after an exotic feel, or some of our pure air plants to beautify your bathroom or kids' playroom.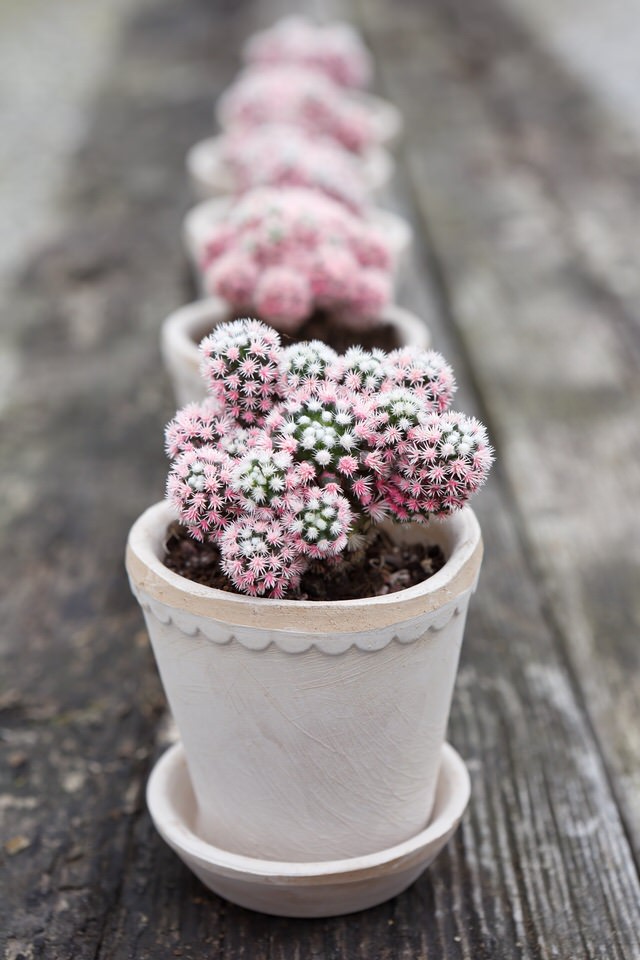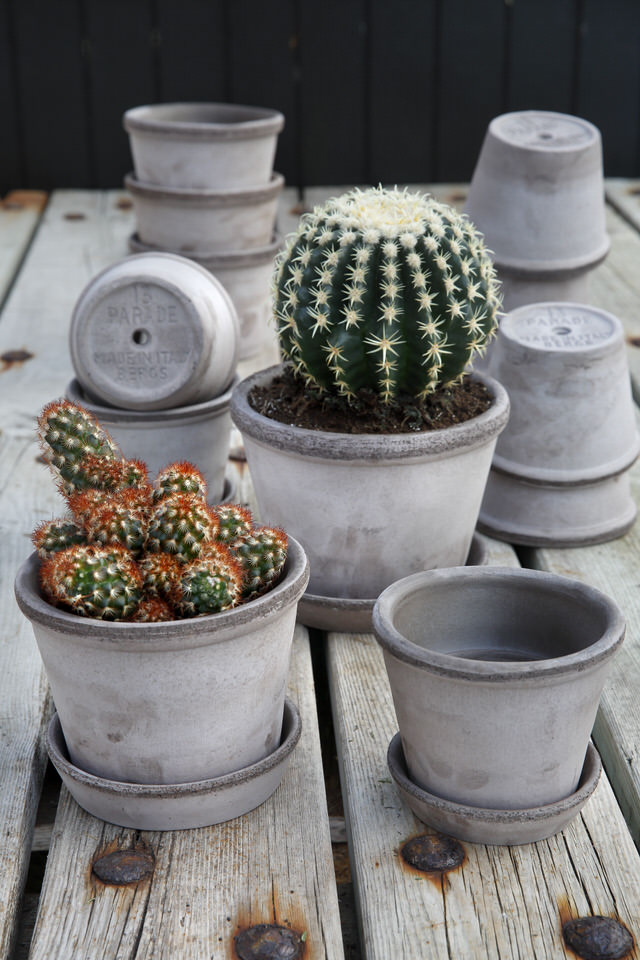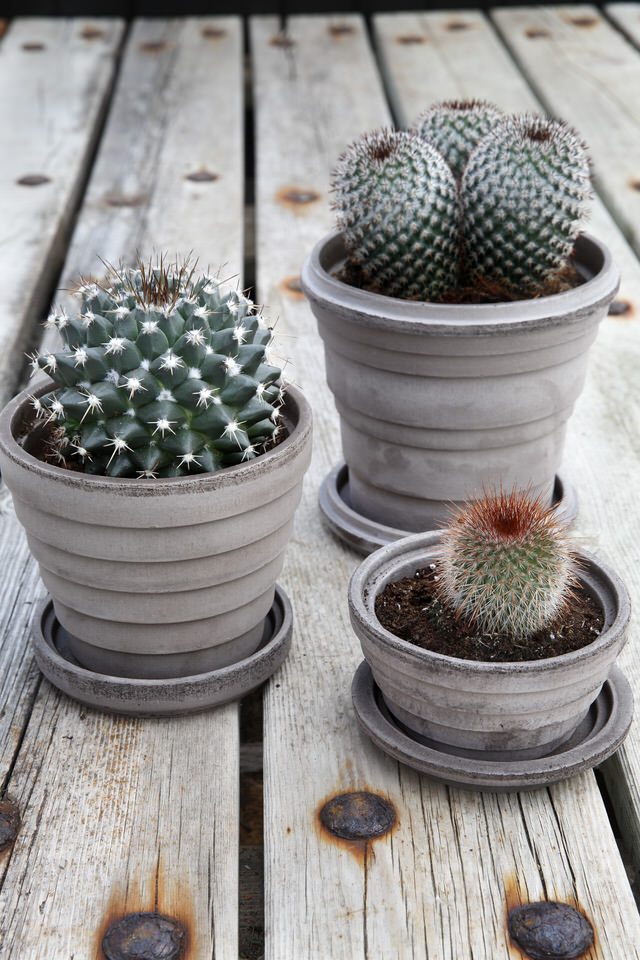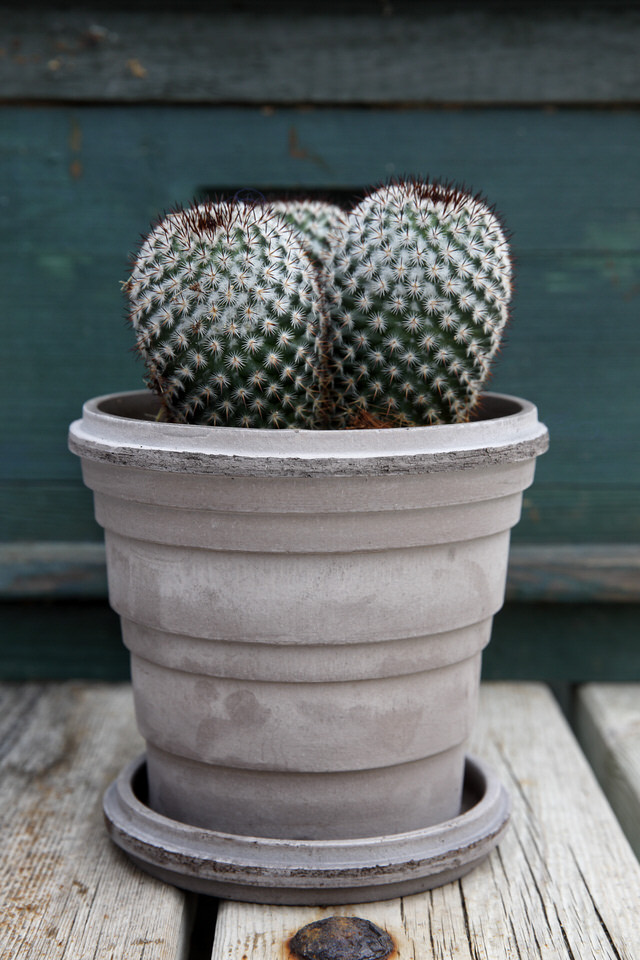 CACTI
Like many indoor plants, cacti grow well in places with lots of natural light and heat, perfect for placing near a radiator. Be careful not to overwater them as most cacti come from the drier regions of the world. These beautiful time-lapse clips are flowering echinopsis.
Echinopsis are a large genus of cacti native to South America, sometimes known as hedgehog cactus, sea-urchin cactus or Easter lily cactus.
Cacti are some of the easiest houseplants to look after. They often look good in a group, though the larger ones can be stunning when used as statements pieces. They're particular effective at complementing the midcentury modern look that is still very in vogue.
We always have a good range of cacti in various sizes, including some hanging varieties. Our stock constantly changes throughout the year, so it's always worth popping in to see what's new.
SUCCULENTS
Just like cacti, succulents are distinguished by their ability to store water in their leaves and stems.
They mostly come from dry and hot regions so, again just like cacti, prefer being planted in soil with good drainage, surrounded by good natural light and heat.
That said, some varieties prefer the more tropical conditions of rainforests. These tend to thrive in semi-shade and more humid conditions; perfect for bathrooms. Feel free to check with our staff before you buy to make sure you got the right succulent for your home.
FERNS
If you are looking for a houseplant that requires little care, thrives in low-light conditions, and adds a visual statement to any room, then ferns are fantastic. Ferns grow in an astonishing array of environments, from cold to tropical, and come in a wide variety of of foliage forms and sizes, from miniature to monstrous.
In order to keep your fern looking at it best, remember to water it regularly to ensure that soil is kept constantly moist.
With just a little loving care, ferns will provide a beautiful lush look, softening the surrounding decor and adding to the natural beauty of your home.
AIR PLANTS
With the Latin name of Tillandsia, or the easier to pronounce nickname of Tilly, these low maintenance houseplants are a type of Bromeliad.
In their native environments they find footing on tree branches, rocks and in nooks and crannies. They can be found in various natural settings from dry deserts to woodlands and tropical rain forests.
Like normal plants they have roots and produce flowers, but don't require soil to grow. We usually stock a variety of sizes and types, which you'll find in our enchanting indoor plant section.
CARNIVOROUS PLANTS
These flesh-hungry plants are ideal for getting children interested in nature - as who wouldn't love a plant that eats insects, in addition to its normal diet?
To see how they trap their prey, take a look at this BBC One clip of the ever-popular Venus Fly Trap.
To ensure carnivorous plants thrive in your home, make sure you keep them well drained or in a suitable terrarium. They may be scary but are actually quite delicate, preferring rain or distilled water as London tap water is often too alkaline.